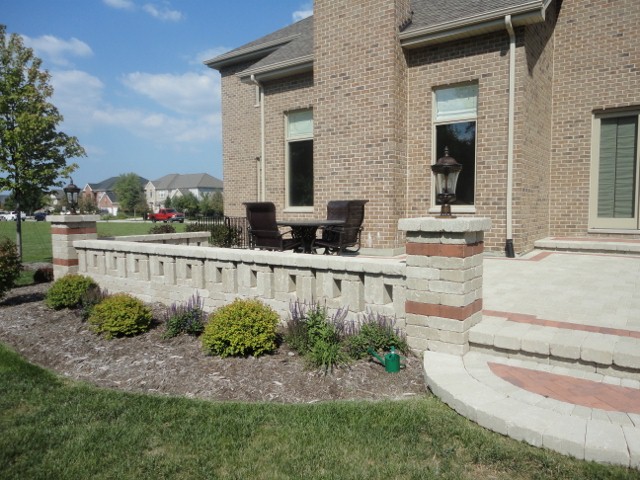 Pavestone Brick Paving, Inc. is nearly 20 years giving our clients affordable pricing and professional brick paving workmanship. Our family-owned business prides ourselves with respect, knowledge, experience and honesty. It is these exact principles from which our company was originally started on. We design, plan and complete all types of custom brick paving like retaining walls, walkways and driveways. At Pavestone Brick Paving, Inc., we talk to our client's ideas and what their needs are before we take on their brick-paving project. We have found by doing so, it helps ensure that they get the brick patio or brick driveway they want with the goal of exceeding their expectations of it. We like to keep our client informed by explaining each and every step involved in the brick paving process until completion, and how it will affect their budget. Whether for your home or your business Pavestone Brick Paving, Inc. is a name you can trust for all of your the brick paving needs. Once it starts getting warmer outside, Glenview homeowners start giving us a call to help them with their brick paving needs, and we help them get ready for the summer. We are ready to help you too.
Glenview Brick Pavers
Glenview, Illinois is an eclectic village that is home to almost 42,000 residents. Each year, there are many residents and businesses of Chicago that move to Glenview. Just 10 miles from O'Hare International Airport is where Glenview is located. Glenview has over 15,000 households with a median family income just over $105,000. Like other neighboring villages of Glenview, each year the area residents and businesses need home improvements. Brick paving is an art in itself and brick paving is what most homeowners seek to have. We know you need a professional because you can't just trust anyone to pave your brick patio or driveway. This is why Glenview home and business owners will call Pavestone Brick Paving, Inc. when looking for a professional brick paving company. For decades, we have helped more than we can count of Glenview home and business owners to improve the appearance of their establishment with the addition of our brick pavers because we are the best at brick paving.
Glenview Brick Walkways
Pavestone Brick Paving, Inc. will help you transform the look of your home or business with our range of brick pavers, concrete pavers and clay pavers. The pavers we use are perfect for commercial and residential use. While we do offer a variety of paving services, we do specialize in paver installation. We also offer a wide variety of natural and cultured stone which you will find more unique unlike other brick paving companies. We highly recommend our Unilock and Belgard brick pavers because they are so beautiful, more reliable and ideal for all kinds of brick paving projects. It doesn't matter which brick paver you choose because our crew will be ready to personally help you with the design of your brick patio, brick driveway or your exterior living space. You will be glad to know that our brick pavers are virtually maintenance free, and they will last a lifetime. Make this summer the season you finally get the brick patio or driveway you've always wanted. For more information about the brick pavers we offer or about any of our brick paving services, please give us a call today.
Glenview Brick Paving | Glenview Brick Pavers | Glenview Brick Patio | Glenview Brick Driveways