Patios are a great addition to your home where you can sit and enjoy your morning coffee, host barbecues, and relax and play games with your friends and family. Having a patio installed increases the value of the property, extends the living space and gives you a place to sit outside and enjoy nature and the surroundings.
However, patios have one major drawback, their usage is limited to a certain time and season. There are many great ways to cover your patio installation during the off seasons, but it all depends on the budget you would like to invest. If you're looking to find the best ways to cover your patio, then keep reading. Our professionals from Pavestone, who are leaders in brick patio installations, have accumulated ideas that can help you keep your patio protected.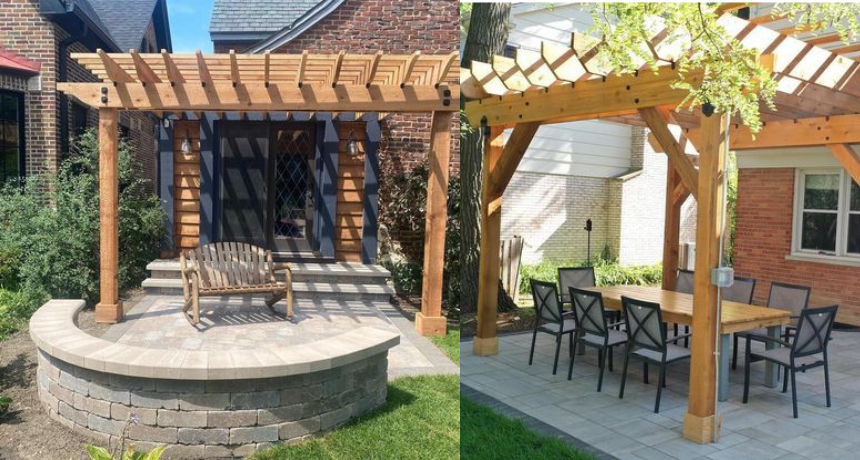 9 Best Patio Cover Ideas for All Budgets
1. Sail Shade
One of the most popular waysto add shadeto your patio is by installing a sail shade that is inexpensive and durable. It may not provide protection from rain or snow, but it does provide protection from the sun and cuts down on excessive heat. However, there are waterproof shade sails that are available and are a perfect all-weather solution. These are usually made from PVC fabric which makes them a perfect solution to keep your outdoor activity ongoing irrespective of heat, rain, or wind.
2. Screened-In
Screened in patios are a little expensive but it is worth it as screening in the patio works well for all the seasons, including the winter. Usually, the screen used for this type of patio installation is fiber glass or made from metal materials and it can block 30-60% of UV rays while still providing adequate sunlight. Even if it is cold or snowing outside, you can have your blanket and enjoy hot chocolate with your friends and family.
3. Gazebo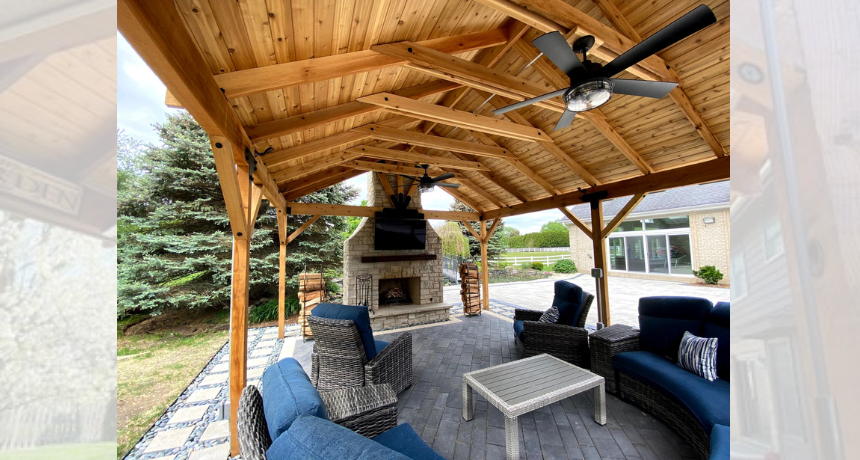 A gazebo is another perfect solution for an all-season patio cover. A gazebo can be left up year-round as long as it is made out of durable materials like wood, metal, or vinyl. Untreated wood is usually the best weatherproof gazebo as it is heat and wind resistant, does not absorb water, and is able to withstand snow.
4. Automatic Pergola
Automatic pergolas are designed to withstand all kinds of weather including excessive heat, wind, and snow. With its inbuilt sensors, the motorized feature adapts the position of the slats of the pergola based on the weather condition. It detects the wind speed, sun direction, and when it starts raining. Having an automatic pergola will not only make you want to sit outside, but can also protect your furniture from excessive rain, wind, and snow. You can accessorize your automatic pergola with a hot tub, fire pits, and portable heaters that can be used even when it is cold and windy outside.
5. Retractable Awning
An awning are a great way to protect your patio from intense sunlight and weather. Corrosion-resistant awnings are best during heavy rain and high wind while also adding beauty and an outdoor element to your outdoor space. During heavy rain and snow, even if you're not able to sit outside, a retractable awning can save your furniture and other elements of your patio.
6. Install a Sunroom
Sunrooms are often permanent structures that are build inside your home or added through renovation. You can turn your patio into an all-season patio by installing insulated sunroom glass that can withstand both hot and cold temperatures. Usually, the windows of the sunroom are e-coated which makes it tinted so there is a bit of privacy.
7. Plant Wisteria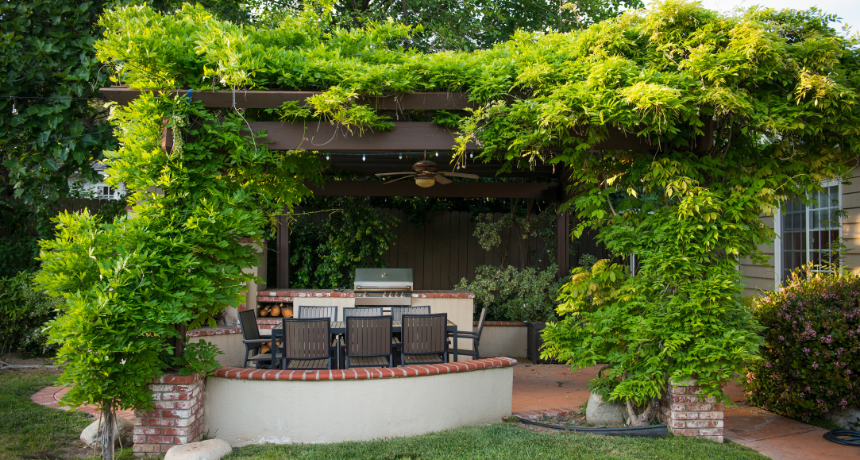 If you have a normal kind of pergola, then you can try planting wisteria on the top of it. Wisteria can shade your patio and provide cool shade from the sun.
8. Try a Tiki Roof
A tiki roof is also known as palm thatch roofing. It is a cost-effective roofing material that can provide ample shade and protection for your patio from heat and rain. The leaves that make up the thatched roof can give a pleasant summer and island vibe which is perfect for patios near a pool.
9. Add Stone to the Patio Ceiling
Planning and installing a stone ceiling is a big project, but we assure you that it is worthwhile and a good decision to make. With a ceiling, you can add more fixtures like lights, fans, and some decorative items to give your patio a little modern and sophisticated look. Having a stone ceiling will not eliminate the idea of outdoor space but it will make your patio roof sturdy and protect the patio during all seasons.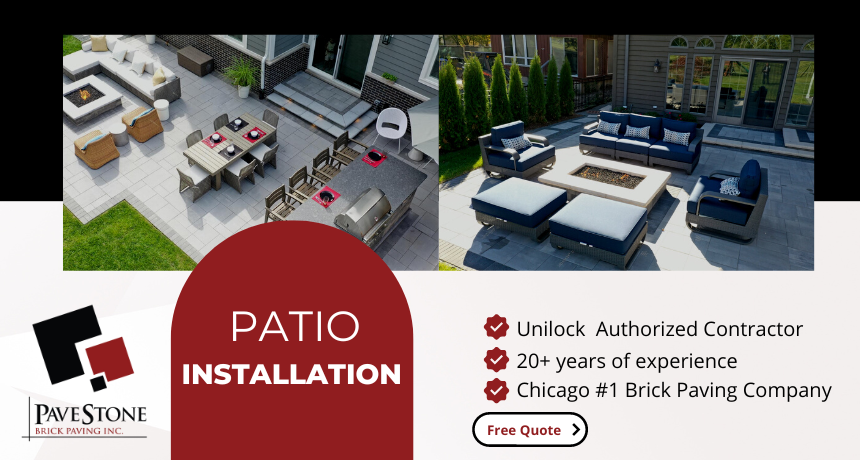 If you want to build a new patio or improve your patio with new features that can withstand the seasons of Chicago, you need to call us at 847-895-7004. Pavestone Brick Paving is a top patio contractor in Des Plaines, Arlington Heights, Glenview, Northbrook, Park Ridge, IL, and the surrounding areas that provides patio building and brick installation services throughout the Chicago area. With years of experience in building custom designs, we can help bring your vision to life. Call us to get a free estimate.