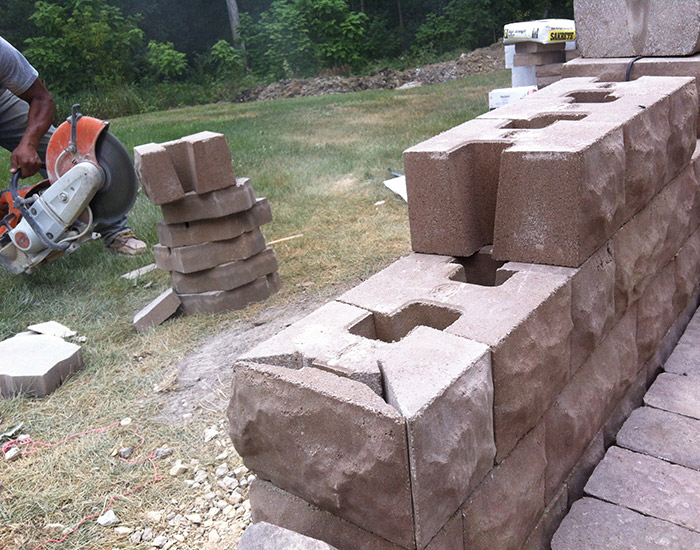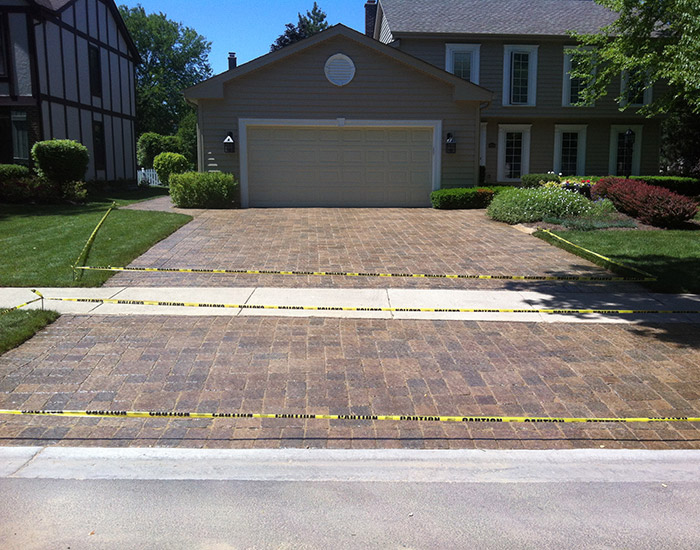 Pavestone Brick Paving, Inc. does installation, brick paving seal coating, brick paver repair, brick paving maintenance and paver stripping, we can do anything that your brick paving job may entail! Pavestone Brick Paving, Inc. is a highly respected, family owned and operated business that has the education and experience in this industry to repair or maintain any outdoor living-space with our brick paver repairs. The Greater Chicago Metropolitan Area has been working with Pavestone Brick Paving, Inc for their brick paving maintenance, brick paving seal coating and brick paving repairs for over two decades! Our customers categorize us as their core brick paving company due to our astonishing craftsmanship and affordable prices! Thus, we give our 100% to our clients in helping them achieve their brick paving visions. Pavestone Brick Paving, Inc. is the privileged choice for the residents of Skokie and when they need any brick paving maintenance or brick paving repairs done to their exterior, they call us because we have many years of experience in this industry!
Skokie Brick Paving Repair
You wouldn't want to put your trust in just brick paving company to repair you brick pavers, you need a specialist and that's exactly what we have at Pavestone Brick Paving, Inc.! Skokie is a village in Cook County Illinois and its name comes from a Potawatomi word for "marsh". Skokie, for many years has promoted themselves as the "The World's Largest Village" with a population of almost 65,000. That means there are several homeowners in Skokie that will need to have their brick pavers repaired at some point in time. When the Skokie homeowners search for the best brick paving repair company, then Pavestone Brick Paving, Inc. is who they find! This is because we are devoted to what we do, which is brick paving repairs and brick paving maintenance. For more than twenty years we've helped an abundant number of customers liven up the look of their exterior with our brick paving repairs and brick paver maintenance.
Skokie Brick Paver Repair
Where Honesty & Quality Interlock, is the motto we use to serve the Chicagoland customers at Pavestone Brick Paving, Inc.! You can have self-assurance that Pavestone Brick Paving, Inc. will be there to smooth the progress of your brick paving repair projects and we'll do it on time and inexpensively. Not only will our customers foresee the premium brick paver repair services in the region, but we can exceed them! Pavestone Brick Paving, Inc.'s loyal, highly-gifted and courteous staff will provide the brick paver maintenance and brick paver repair work you come to imagine and we can also re-lay or replace your brick pavers when they have been repositioned, cracked or out of use. Our employees have the passion and motivation that our customers love in a brick paving company. We also are well-liked for giving out the most realistically priced brick pavers without abandoning any of the other services. So give us a call at once at: (847) 895-7004, for your brick paving maintenance or brick paving repair services. When you call please ask about your FREE estimate, we are standing by waiting for your call!
Skokie Brick Paving Maintenance | Skokie Brick Paving Repair | Skokie Brick Paver Repair | Skokie Brick Paving Seal Coating | Skokie Brick Paver Maintenance