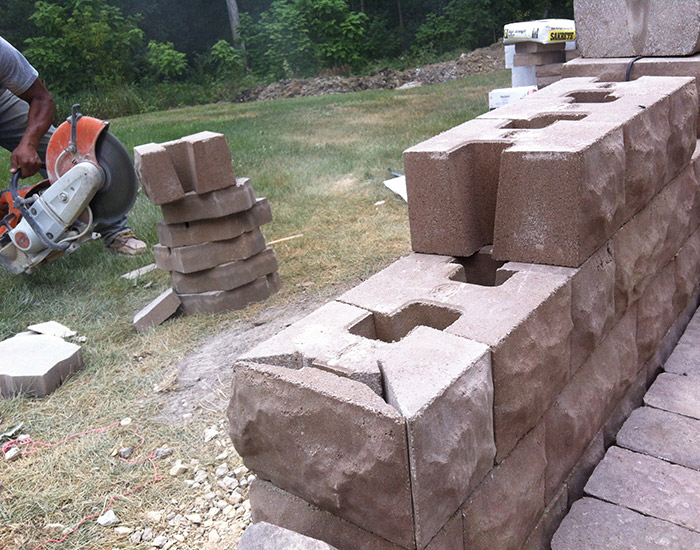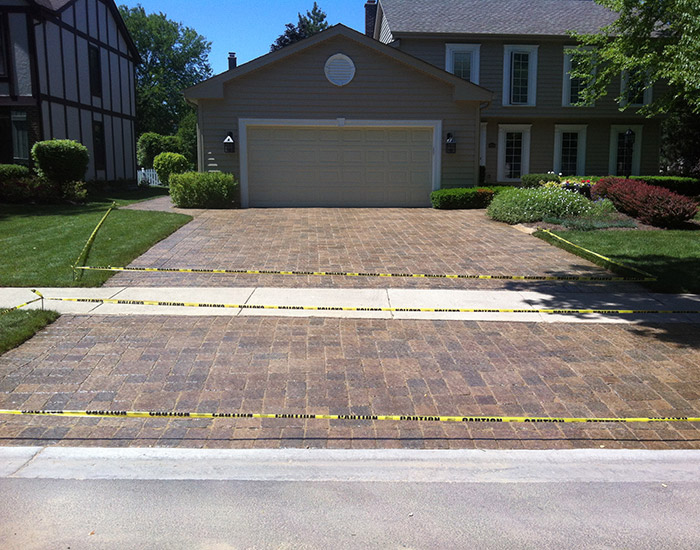 For over two decades Pavestone Brick Paving, Inc. has been serving customers of the Greater Chicago Metropolitan Area with the best in brick paving maintenance, brick paving seal coating and brick paving repair. We are recognized as the leading brick paving professionals in the region providing our clients with reasonable pricing and delivering the craftsmanship our clients are worthy of! Whether it entails an installation, brick paving seal coating, brick paver repair, brick paving maintenance or even paver stripping, Pavestone Brick Paving, Inc. knows how to handle your brick paving project and we make sure that it matches our customers' vision. As a result, we put in our 100% at all times to help our clients achieve their brick paving repair goals at a price their happy with, here at Pavestone Brick Paving, Inc. We have the necessary background and knowledge to repair or maintain any exterior living-space so it will satisfy our most discerning customers because we are a well-respected, family-owned and operated business that cares for our clients. That's why it's no surprise that Pavestone Brick Paving, Inc. is the people of Niles first choice when they are in need of brick paving maintenance or repairs.
Niles Brick Paving Repair
Niles, Illinois is a stunning village in Maine and Niles townships, Cook County. Niles has a population of nearly 30,000, which means many of the homeowners in Niles will reach out to Pavestone Brick Paving, Inc. for their brick paving repair requirements. We have been helping the homeowners and business owners of Niles with their brick paving repair needs for over 20 years! Our Niles customers recognize that they can count on us for the brick paver maintenance and brick paver repairs that they have been looking for. Pavestone Brick Paving, Inc. is the recipient of the "Super Service Award" from Angie's List and why we have an "A+" rating from the Better Business Bureau! We are also certified members of the ICPI (Interlocking Concrete Pavement Institute). So when our Niles customers need us to apply a professional sealant to protect their brick paving from the outside elements, we are more than willing to take care of it for them. Pavestone Brick Paving, Inc. is the top of the line when it comes to brick paver maintenance and are very good at what we do, which is brick paving repair and maintenance!
Niles Brick Paver Repair
Pavestone Brick Paving, Inc. has a fully committed, highly-skilled and well-trained professional staff that provides brick paver maintenance, brick paver repair work and paver repair work. They can re-lay or replace brick paving when it gets displaced, chipped or damaged. Pavestone Brick Paving, Inc. can help resolve all of your brick paving problems very quickly and professionally and we can be trusted. Our loyal customers know that we will meet their brick paving requests and they can be certain that we will probably exceed them. We have the honesty, excitement and modernism that are customers want. We also are well-known for delivering the most competitive prices without giving up any of our services to our clients. Pavestone Brick Paving, Inc. can say that we gladly serve the residents' of Chicagoland with our motto – Where Honesty & Quality Interlock! For the brick paving maintenance and brick paving repair services that you will be satisfied with, give us a ring at: (847) 895-7004 right now, we'll tell you about your FREE estimate!
Niles Brick Paving Maintenance | Niles Brick Paving Repair | Niles Brick Paver Repair | Niles Brick Paving Seal Coating | Niles Brick Paver Maintenance