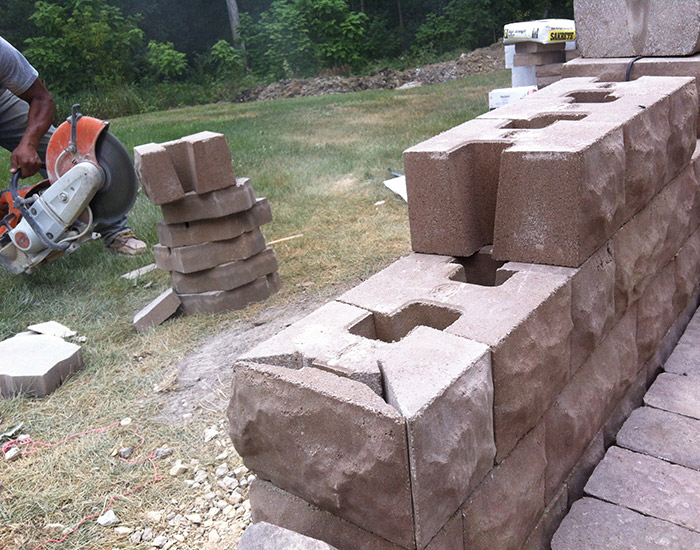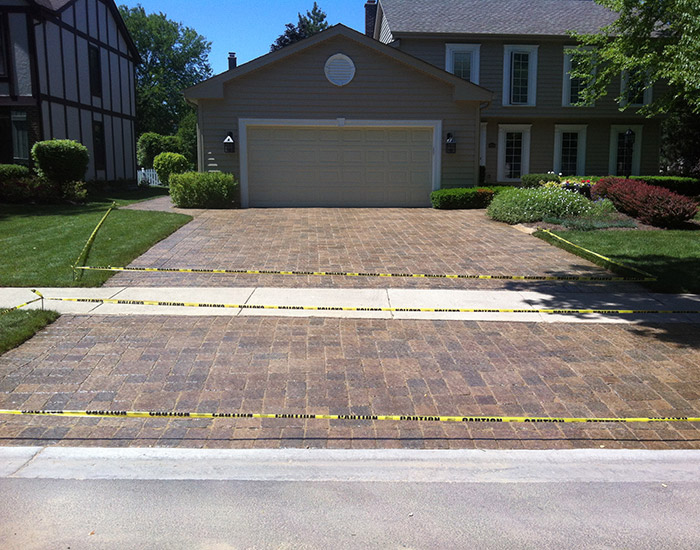 Pavestone Brick Paving, Inc. has been serving customers throughout the Greater Chicago Metropolitan Area for more than two decades with the finest in brick paving maintenance, brick paving seal coating and brick paving repair. We are well-known for being the leading brick paving specialists in the region that not only deliver the fine craftsmanship our clients deserve, but also the fair pricing that they desire! Pavestone Brick Paving, Inc. knows that your brick paving project, whether it involves installation, brick paving seal coating, brick paver repair, brick paving maintenance or even paver stripping, it needs to be a true likeness of our customers' vision. Consequently, at Pavestone Brick Paving, Inc., we always strive to help our clients achieve their vision at an affordable price! As a well-respected, family-owned and operated business, we have the requisite background and experience to repair or maintain an exterior living-space so that it will please the tastes of our most discriminating customers. It is no surprise that Pavestone Brick Paving, Inc. is the first choice of Lincolnwood clients when they require our brick paving maintenance experts.
Lincolnwood Brick Paving Repair
Lincolnwood, Illinois is located in Cook County and it has close to 13,000 residents. Des Plaines, home of Pavestone Brick Paving, Inc., is conveniently located only nine miles northwest of Lincolnwood. We have been helping Lincolnwood homeowners and business owners with their brick paving repair needs for more than 20 years. Lincolnwood customers know that they can rely upon us for the best brick paver maintenance and brick paver repair projects. This is certainly one of the contributing factors why Pavestone Brick Paving, Inc. has been the recipient of the "Super Service Award" from Angie's List and why we have an "A+" rating from the Better Business Bureau! Furthermore, we are certified members of the ICPI (Interlocking Concrete Pavement Institute). When Lincolnwood clients need us to apply a professional sealant to protect their brick paving from the elements, we are able to take care of their brick paving seal coating. We know how precisely how to handle brick paving repair to ensure the daily wear and tear on Lincolnwood clients' pavers will not ruin their investment.
Lincolnwood Brick Paver Repair
Pavestone Brick Paving, Inc.'s committed, highly-skilled and well-trained professionals provide the brick paver maintenance and brick paver repair work paver repair work to re-lay or replace brick paving when it has been displaced, chipped or damaged. You can count on Pavestone Brick Paving, Inc. to help resolve all of your brick paving problems promptly and efficiently. Not only can customers anticipate that we will meet their needs, but they can be assured that we will probably surpass their expectations. We have the integrity, passion and innovation you deserve. We also are renowned for delivering the most competitive prices without sacrificing any of our services. Pavestone Brick Paving, Inc. proudly serves Chicagoland customers with its motto – Where Honesty & Quality Interlock! For the brick paving maintenance services and brick paving repair services you are looking for, give us a call at: (847) 895-7004, today, and ask us about our FREE estimate!
Lincolnwood Brick Paving Maintenance | Lincolnwood Brick Paving Repair | Lincolnwood Brick Paver Repair | Lincolnwood Brick Paving Seal Coating | Lincolnwood Brick Paver Maintenance