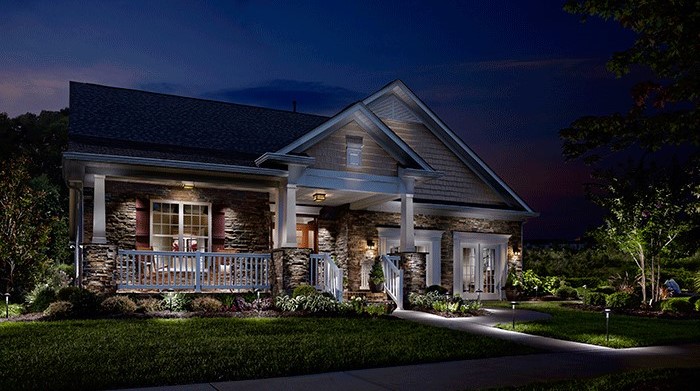 Outdoor Lighting | Contact Us
Do you want the best outdoor light contractor to provide your outdoor lighting? If so, Pavestone Brick Paving has been known as a reliable provider for exterior lighting in the greater Chicago Metropolitan area for over twenty years! We will work with you to provide exterior lighting that will satisfy all of your individual needs. If you live in Deerfield and are interested in outdoor lighting, make sure to give us a call for a free estimate. Pavestone offers competitive prices on all landscape lighting projects.
Deerfield Landscape Lighting
The village of Deerfield, Illinois is located in Lake and Cook Counties and is a suburb of Chicago. Presently, 18,200 people are residing in Deerfield. Pavestone is a dedicated outdoor light contractor, and we can guarantee that you will be satisfied with our landscape lighting services. Quickly expand your living area while providing security with exterior lighting from Pavestone. We are known in Deerfield for consistently providing superior customer service and excellent landscape lighting.
Deerfield Outdoor Light Contractor
Pavestone offers reasonably priced exterior lighting to clients in Deerfield. Pavestone provides landscape lighting that will make your property stand out while providing additional security. We have a before and after gallery so you can see how beautiful our exterior lighting is. If you are interested in receiving a free estimate from Pavestone Brick Paving make sure to give us a call at (847) 895-7004 to speak with a customer service representative.
Deerfield Outdoor Lighting | Deerfield Landscape Lighting | Deerfield Outdoor Light Contractor | Deerfield Exterior Lighting